Dastardly and Muttley in Their Flying Machines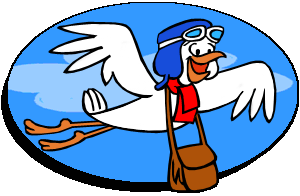 This ran from 1969 through the early seventies. Dick Dastardly and the snickering Muttley (sometimes spelled Mutley) were the main characters. Here are some episodes:

Animated Muttleys can be found on the Animated GIF page.

The sound of Muttley snickering can be found in the Sound Box.

For more Dastardly and Muttley, please see the Wacky Races section.